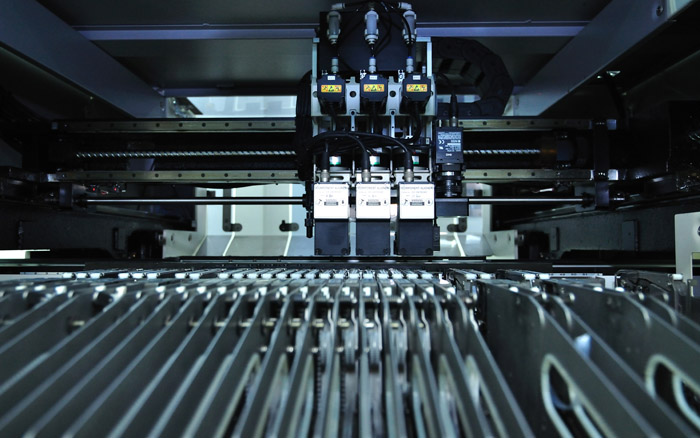 Our factory is situated in Shenzhen China, conveniently located near to the Hong Kong / Mainland Border. Our manufacturing capabilities include:
Mass programming for integrated circuits
Surface mount technologies
Wave soldering machines
Reflower machines
Machines for mold injections
MCU Bonding
CNC Machines for metal work
Electrical discharge machining
UV solidifier
Silk screen printing
Assembly Lines for mass assembly
Our High tech equipment are modern energy efficient machines which allows EEL to produce products quickly at a lower cost. All equipments are well maintained and is subjected to regular checks as part of our Quality management system.
Every year our management systems are audited by external auditors (TUV, SGS) to ensure high quality and to comply with international quality, safety and environmental protection standards.
To do our part in protecting the enviroment, Electronic Express Limited recycles all our industrial waste through government authorised recycle companies. We monitor gas emissions and industrial wastes emitted during production and has actively reduced the amount of wastes and emissions over time. These are all part of EEL's Quality managment system and is verified by external auditors for our ISO:9001 accreditation.
Electronic Express Limited believes in treating the staff as fair as we can to guarantee the wellbeing and happiness of the workers.